When you want to enter the game industry and hope to establish yourself. You might have a hard time grasping all of the ways your career can lead you to. School will guide you along the way. But for those who did not have such a well established education it might be a bit harder to fully understand what you might experience. For Belgium there is one event called 1UP that helps everyone get to know the industry a bit better and it's a nice way to show off what that tiny county has to offer from a gaming perspective.
1UP is a three day event hosted in Belgium that centers around a one day Conference and a two days Expo. The Conference is made with professionals, students and press in mind and the Expo is there to play the latest AAA or Indie games, experience brand new VR thrills, show off your competitive gaming skills and meet your videogame heroes.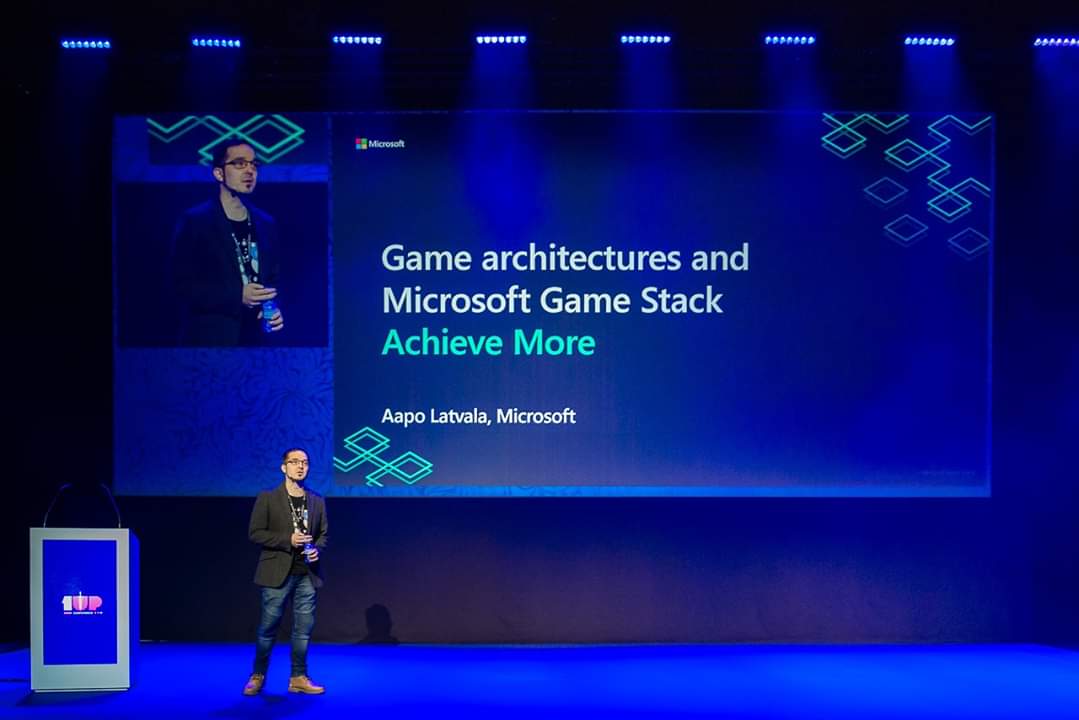 The Conference is clearly with a different audience in mind then the general public, yet if offers a great insight in the gaming industry. Speakers from all over the world come here to talk about their life stories in the gaming industry, sharing tips, their highs and their lows from a career perspective. Others share information that is both educational and interesting to hear and see.
This year there were inspirational talks from such companies like Microsoft, Larian studios and Criterion. There were talks about AI, Game Writing, Taxes in the game industry and more. 1UP is therefore best described as the small GDC from Europe.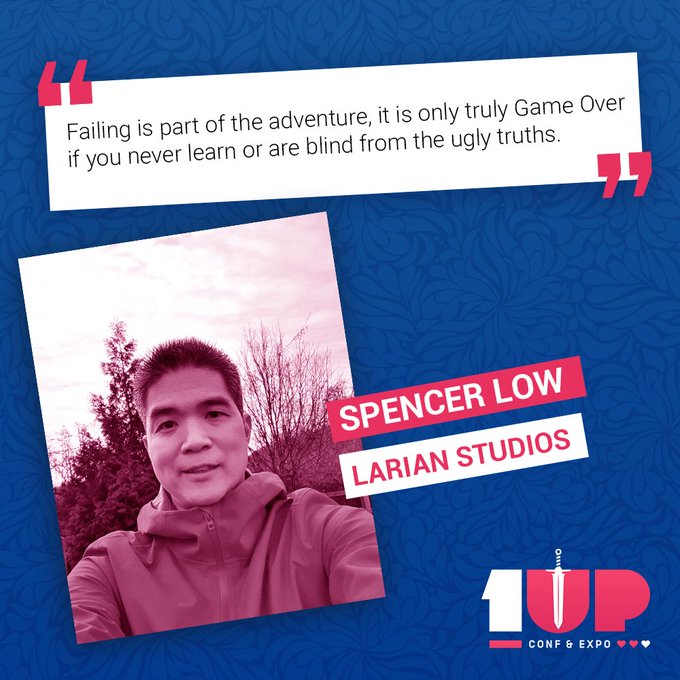 To me one of the most interesting speakers was Wim Wouters from Poppins & Wayne. He talked about his career and how he climbed up, fell down, climbed up again and fell back down, yet he never gave up and he showed the audience that, with enough time and practice, you will always find a way to grow further. Wim started off making flash games and earned alsmost nothing of it, he then slowly became bigger and in the end made a higher budget game called 'Woolfe' with his company GriN. That sadly didn't turn out well and he had to end his studio because of it. Now he is currently creating interactive experiences on the verge of story and technology, and is working with the port of Antwerp on the vision for the digital port of the future.
So, like I said before, 1UP is truly becoming the "GDC" of Belgium. Catering to our students and future companies that might come from the experiences they can learn from the event. It is an important step to put another big mark on our country as an important country for game development. And together with the award winning DAE scholarship at Howest Kortrijk and our already big company of Larian Studios we are slowly becoming the game developing country we deserve to be.